Made for Strong Jaws & sharp Claws
Designed with Pet Safety in Mind
All our political dog toys and cat toys are designed in the UK with safety built in at every stage. 
With reinforced seams, durable polycotton fabric and clever construction, we're sure our dog and cat toys can withstand anything your pet can throw at them. Even then, we've hidden squeakers and catnip in special pouches for an extra layer of defence.
Watch our video for the full low down. 
Sometimes there's no better way to spend the restful hours between my morning and afternoon walks than to savage and "get fruity" 😘 😉 with my squeaky Boris toy from the magnificent @pethatestoys
These toys are robust as they are hilarious, and provide literally hours of fun and entertainment – by pooches and hoomans alike! 🤦‍♂️ 🤣
Yours,
Dash

@_dash_the_whippet
"Most of Charlie's toys don't last more than a few minutes as he likes to "kill" them, but all his Pet Hates Toys ones have lasted very well. They are extremely well made, fun and all my other dog-owner friends want them when they see them!"

James, Italy.
"It's the first toy we have bought our 5 year old cocker spaniel that he hasn't ripped apart in the first few days. And seeing Boris, Donald etc get a good kicking is always fun!"

John, U.K.
"Still in amazing condition considering they're chewed daily by a shark like lab!" 

Claire, U.K.
"Great value for money. Very robust, well made dog toys.  Very novel idea - love the politicians" 

Linda, UK
Size Matters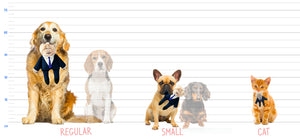 Smaller Sizes of dog toys now Available
Not sure what size Pet Hates Toy would suit your dog or cat?
Whether you have a teacup pup, pocket-sized puss, or a jumbo furry friend, we cater for all. 
Our sizing chart helps you select the purrfect pet toy.